Bed Formers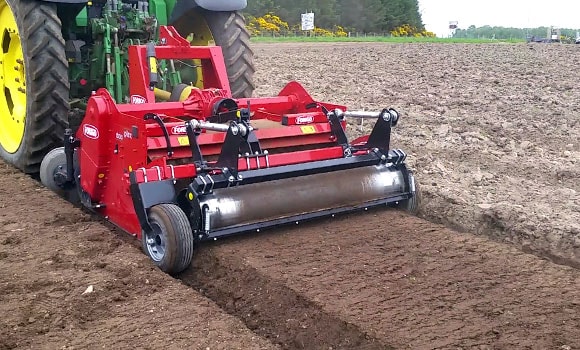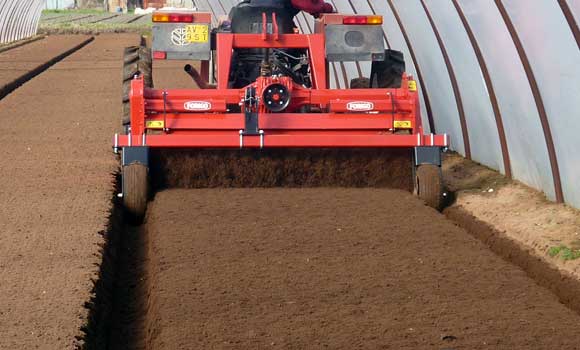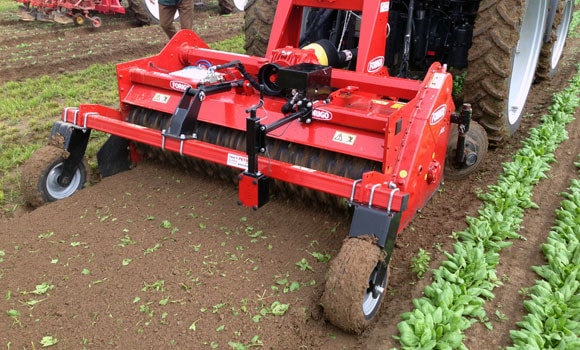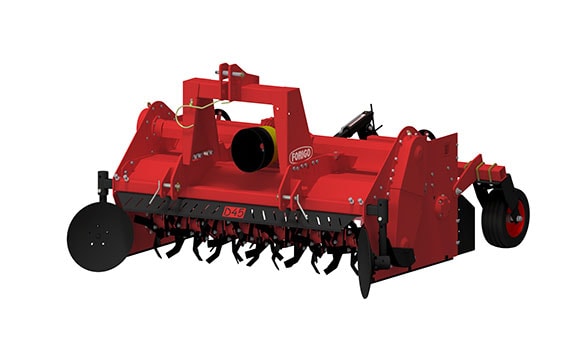 Basic machine
-Universal 3 point linkage Cat. 2
-Single speed gearbox 540 rpm PTO
-Rear PTO connection
-Front tilling rotor Ø490 mm mm
-Tilling rotor transmission chain in oil bath
-Rear crumbling rotor Ø360 mm with high resistance and wearing steel spikes
-Rear rotor transmission chain in oil bath
-Front dual metal face seals in oil bath on rotors
-Removable flanged rotors
-Automatic chain tensioner on spring
-4x blades per flange, length 300 mm
-Pair of front adjustable lateral discs adjustable in width and height Ø 460 mm
-Rear adjustable hood
-Working depth adjustable by crank handles
-Pair of wearing round rod on side pannels
-Cardan shaft with shear bolt torque limiter SB type (1"3/8 Z=6 tractor side yoke)
Models Available:
D45 - 130 - Working width - 51" wide
D45 - 150 - Working width - 59" wide
D45 - 170 - Working width - 67" wide
D45 - 185 - Working width - 73" wide
D45 - 200 - Working width - 79" wide
Mulching Machines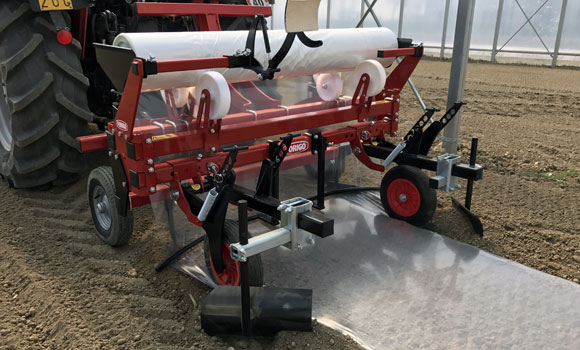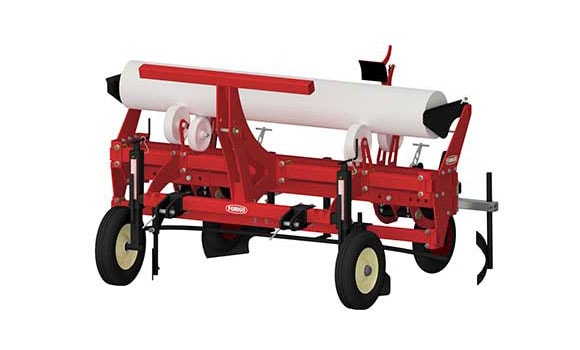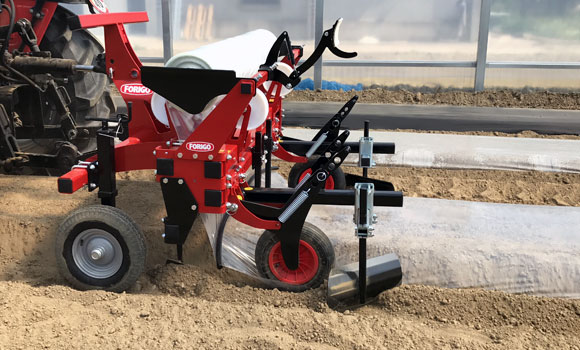 Basic machine
-High resistance tubular frame
-Spool holder on wheels
-Adjustable side pannels for spool holding
-Adjustable clutch for film tension
-Widht adjustable film layer elements
-Height adjustable film tensioner bow
-Pair of front adjustable ploughshares
-Pair of adjustable with shock absorbers
-Pair of adjustable rear ploughshares with shock absorbers
-Brackets set for combination with FORIGO machine
Features
Our mulching machines allow a professional stretching of the plastic layer, on flat surface as well as on beds' surface. We offer a stable and strong system, with very compact dimensions, easy to move around and suitable for every kind of working situation, for example in case of slopes and tough fields. In addition, we provide a technology which allows to combine the system to our other machines, or to use it directly through a three point-linkage, being pulled by the tractor. Various accessories for example t-tape pipe for drip irrigation, marker wheels and others can be easily added.