Rainbow R Prime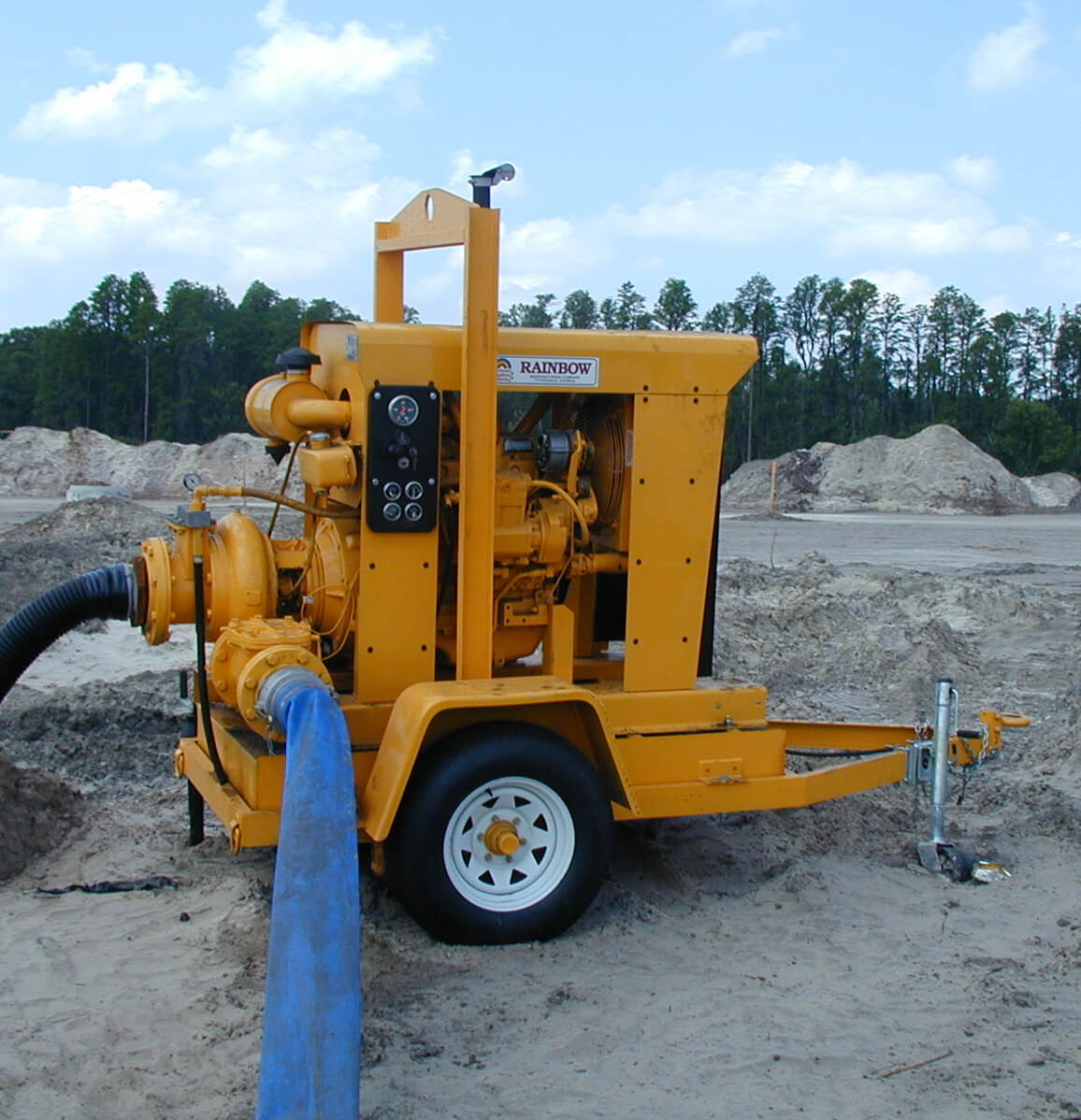 We are pleased to offer a complete line of Rainbow R-Prime Series continuous priming centrifugal pumps with dry-run capabilities for the construction, mining, municipal, industrial and environmental markets. The R-Prime Series are available with diesel engines for both mobile and stationary applications.
The R-Prime Series serves a wide variety of applications from dewatering a construction site to sewage bypass systems or other applications where the intermittent flow can be a problem.
Features:
• Close-coupled centrifugal pump with vacuum priming compressor mounted to a diesel engine. Also available electric motor driven.
• All cast-iron construction with ductile iron impeller and wear plate.
• Solids handling capabilities to 3″ (75mm). It will handle a variety of materials.
• Exclusive Rainbow continuous priming system designed with simplicity in mind.
• Dry run capabilities with double oil-lubricated pump seal.
• Available with skid mount integral fuel tank in 100 gallons or 130-gallon capacity and industrial-strength off-road or highway DOT trailer.
• Available in a variety of diesel engine options.
• Available with many accessory options including Auto Start controllers.