Kanaflex Kanaline SR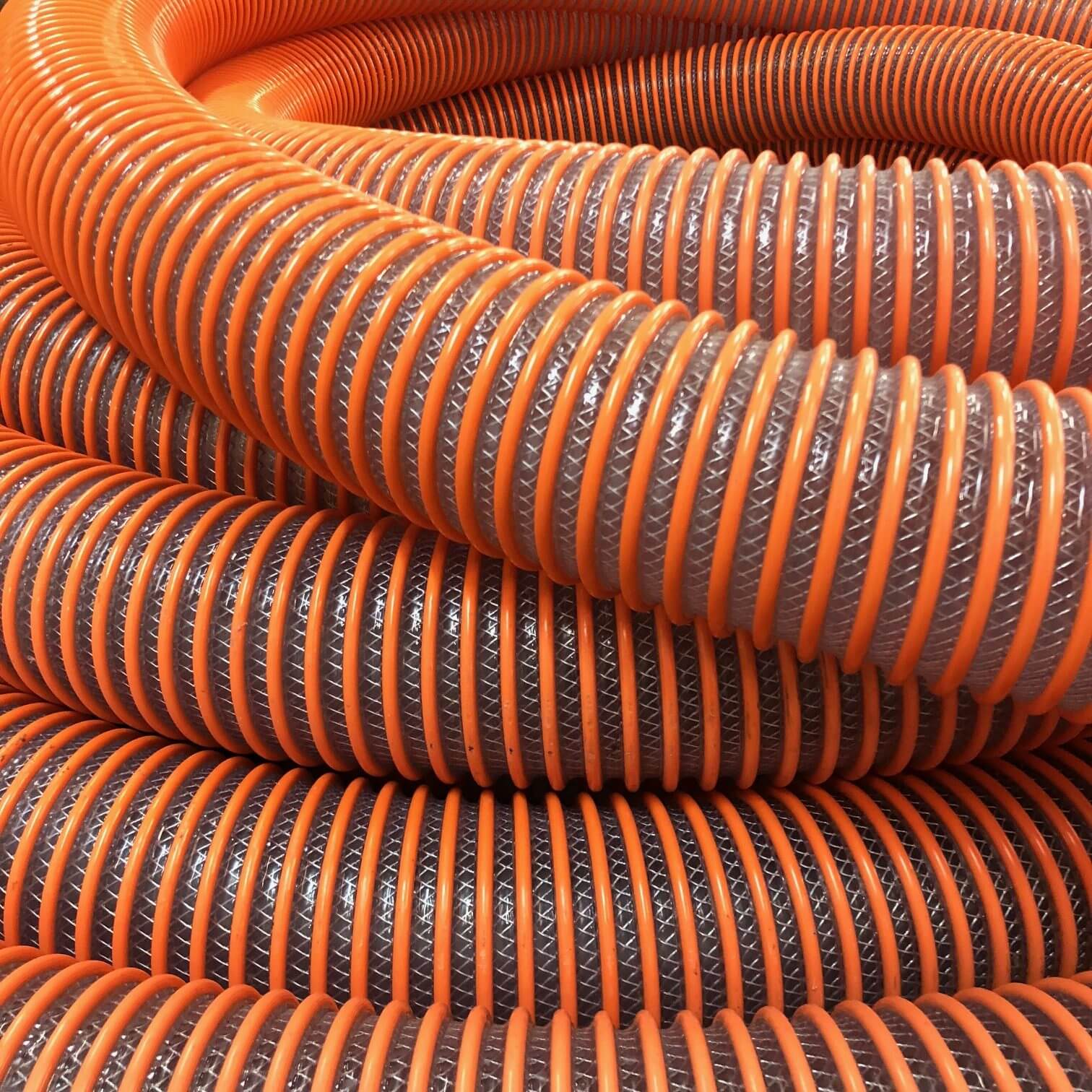 Heavy-duty suction and discharge hose for use in irrigation suction and construction pumping. The hose is sold by the foot.
Tube: Smooth clear PVC
Reinforcement: Braided synthetic yarn
Cover: External PVC helix provides abrasion resistance and easy dragging
Temperature Range: -25°C to +70°C (-13°F to +158°F)
Pressure: Up to 100 PSI depending on size
Standard Lengths:
• 2″ – 6″ – 100ft cut to multiples of 10ft.
• 8″ – 25ft & 40ft no cutting.
• 10″ – 20ft no cutting.